So James and I are on our way, shortly on an adventure that was totally unexpected.  It's kind of a cool story actually…
Here's how it started…
James and I were having dinner with his mom and she was sharing some things that were on her heart.  Nothing really new in terms of what she's passionate about but things she's always placed priority on.  We were happy to listen and share in her enthusiasm for said passions, the most important being support of friends in Taiwan.  She was telling us how she felt certain there was some way for her to be involved in encouraging them but she wasn't sure quite yet what that may look like and we were under no illusions that this was her calling, NOT ours.
Then the phone rang…
Shortly after we got home from the lovely evening and tucked our kiddos into bed we received a phone call.  A committee from our church was in the process of organizing a small team to head out to Taiwan in a few months time and the committee had submitted our names as two of the people they would like to be on that team.  We were astounded to say the least.  Not 2o minutes earlier we sat in the living room listening to James' mom pour her heart out about the year she'd spent praying about how she could help them.  I was certain she would be a little surprised that her answer would come in the form of taking on her grandkids for a week but I also knew her heart and she has an amazingly soft spot for her grandchildren as well as for her friends overseas.  When we asked her (and of course my mom, because two weeks with our children would be a bit much for one set of grandparents to undertake without relief) she was thrilled and didn't even hesitate.
Preparations began…
Within a week tickets had been purchased, fundraisers had been put into motion and things were getting underway.  I was still in a bit of shock over just how quickly and seamlessly things were coming together and in every way this trip has encompassed both mine and James' passions and giftings.  Teaching English in a middle school, preparing art classes and activities, music, and games.  Each of these things being areas that James and I have been a part of for MANY years both together and separately!
So what exactly is happening…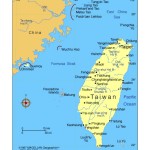 The team that is going consists of five great people!  Myself and James, a middle school teacher from one of our local schools, a student teacher who is entering the TEP program at UFV two weeks after our return (and she's taught english in Korea before) and a local high school student.  It's an interesting mix of people.  We are all very aware of our differences but in the weeks we've been meeting it's been awesome to see our differences compliment each other.  Of course we will be working with the couple that is already well established in Taiwan and has built relationships with the locals as well as the school we'll be heading into and our main priority is to be an encouragement to them.  Our five day english camp will consist of one hour english lesson, one hour art lesson, 45 minutes of games, and a short discussion/devotion.  Each day we are given the opportunity to hang out with the middle school students in the afternoon and build relationships with them beyond the classroom.  We will be in a more rural area just south of Touliu and apparently there will be a relatively good handle on English with some of the people we are to encounter.
Culture Shock…
Our friends from Taiwan have given us a bit of a description about what we can expect as we become accustomed to life in Taiwan for this short period of time.  Everything they've shared gives me a knot in my stomach!!!  I have NEVER left the continent, I have NEVER left my children for more than two days, the most diverse experience I've had was working with a group of children in the inner-city of Buffalo, New York.  Let's just say I've been pretty sheltered my whole life so this is a whole, new world for little, ole' me!  Needless to say, recommendations of being sure to always have a bit of toilet paper on hand in case the local restroom doesn't have any was not really something on my radar until a few months ago.  Oh and pit toilets, hmmm, they say I should practise but I'm not really sure how one practises for peeing in the correct manner.
Anyway, I'm excited, nervous, anticipating a bit of shift in my worldview, some eye-opening and really a whole lot of trust to develop over the next few weeks as we are now only a couple of weeks away from departure!  I'm really going to try to update this blog a little more often, especially while we're away.  I think this will be an experience worth documenting and something I hope to learn a great deal from.
"What can I do", some of you may ask…
Please just think of us often and pray, if that's something you do.  That we will be helpful, that our travels will be safe, that our children will manage well while we're gone and that I will be able to focus on doing what I'm going there to do rather than how much I miss my kiddos and for both sets of parents who are so gracious to open their homes so willingly so James and I can do this together.  Also that this amazing opportunity will bring James and I even closer together.
Feel free to follow along on my blog as we travel.  I can't promise how often it will be updated, although I'm hoping to do it every day or at the very least every second day.